Asha Wikiup Bed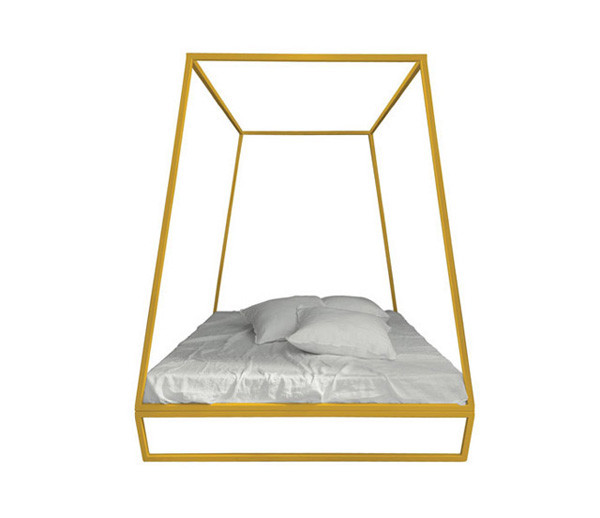 Product Categories: Beds
Product Page: https://propertyfurniture.com/product/asha-wikiup-bed/
Product Description
Bed in painted tubular steel. The base structure, composed of five elements, is completely knockdown. The baldaquin is composed from two side bars more two panels entirely welded that are supported on headboard and footboard; it has no structural but aesthetic function and it is possible to remove it from
the bed in any moment.The roll up orthopaedic bed base is made of 16 slatted in multi-layered
beech and pvc side band.Available in combining:night table, carpets, pouf and cupboards.
Product Attributes
Dimensions: 65.75"W x 81.5"L x 78.75"H (Base size: 63"W x 78.75"H)
74"W x 81.5"L x 78.75"H(Base: 71"W x 78.75"L)


Color: Available in all RAL colors
Product Gallery