Beetle Backless Stool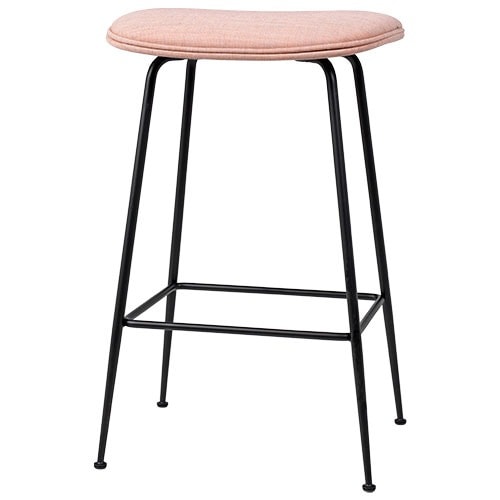 Rating:
Product Categories: Bar Height, Contract, Counter, Low, Stools, Stools
Product Page: https://propertyfurniture.com/product/beetle-backless-stool/
Product Description
The Beetle Backless Stool, the characteristic upholstered Beetle Chair gets a lighter appearance without a backrest. Taking its inspiration from a beetle, the Beetle Backless Stool has a protectively encompassing outer shell that is combined with a rounded and soft interior, providing the ultimate comfort while giving the right support. The Beetle Stool by GamFratesi is designed to be used in smaller spaces like kitchens and restaurants. Available in three heights. Other versions include stool with back. Plastic glides included, felt glides available on request. The collection includes chairs, barstools, sofas, and lounge chair.
Note For Velvet Upholstery: No Ironing. Only Steaming. Steaming might be necessary to remove pressure marks due to hand upholstery.
Product Attributes
Dimensions: Bar Height: 17"W x 14"D x 29.5"H
Counter Height: 17"W x 14"D x 27"H
Low: 17"W x 14"D x 18"H



Color: Steel Legs: Antique Brass, Black Matte, Chrome, Black Chrome or Brass Semi-Matte

Upholstery: a variety of graded fabrics and leathers
Please inquire for full list of graded fabrics and leathers.
Also available in COM or COL.

Piping: black leather, brandy leather or matching fabric

Product Gallery