Club Mirror/Stand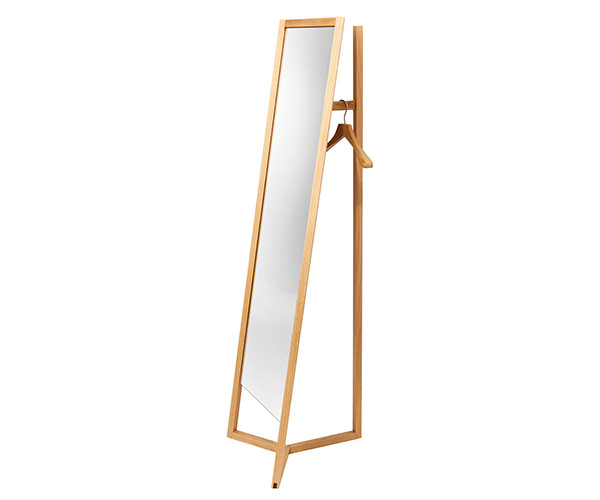 Product Categories: Mirrors
Product Page: https://propertyfurniture.com/product/club-mirror-stand/
Product Description
The Club Mirror / Stand holder quite literally has two sides to it. One the one hand, there is the free-standing, full-length mirror for a last-minute check before you leave the house; on the other, behind the mirror, is the integrated coat stand. CLUB is the ideal, space-saving, two-in-one solution, even for compact hallways and entrance areas. Its robust solid wood frame is made of open-grain, varnished oak or oiled, natural oak or walnut. Alternatively, there is a wide choice of matte paint finishes. The back of the mirror is finished to match the frame. And if you ever decide to use CLUB somewhere else, it is easy to move.
Product Attributes
Dimensions: 19.5"W x 19"D x 65"H


Color: Frame: natural oiled oak or natural oiled walnut
Also available in a variety of matte lacquered colors.

Product Gallery