Colour Glass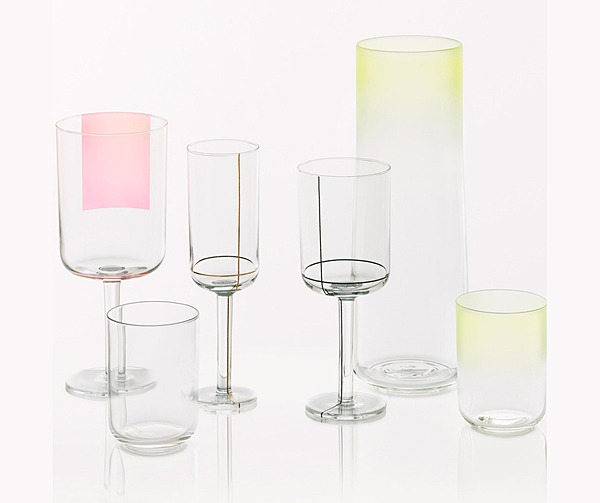 Rating:
Product Categories: Accessories
Product Page: https://propertyfurniture.com/product/colour-glass/
Product Description
Color compositions are created on the glassware by means of circles and planes: gold dots on the bottom of the water glass and carafe, and a bright pink rectangle on the red wine glass, the latter referring to the colour of the red wine. The specific finishes add visual detail to the glassware and bring colour to the table. The gold dots seem to drift in the water and the lines merge with the liquid. The yellow and blue color gradients appear to be floating above the table, giving it an extra dimension.
Product Attributes
Dimensions: Water glass low/ 3" Diam x 2.75"H
Water glass high/ 2.5" Diam x 3.5"H
Carafe/ 3.5" Diam x 10"H
Red wine/ 3" Diam x 8"H
White wine/ 2.75" Diam x 7"H
Champagne/ 2" Diam x 7.5"H




Color: Carafe/ Blue gradient, yellow gradient, golden dot
Water glass low/ Blue gradient, yellow gradient, golden dot
Water glass high/ Blue gradient, yellow gradient, golden dot
Red wine/ Gold lInes, red square
White wine/ Gold lInes, black lines
Champagne/ Gold lines


Product Gallery