Item Sofa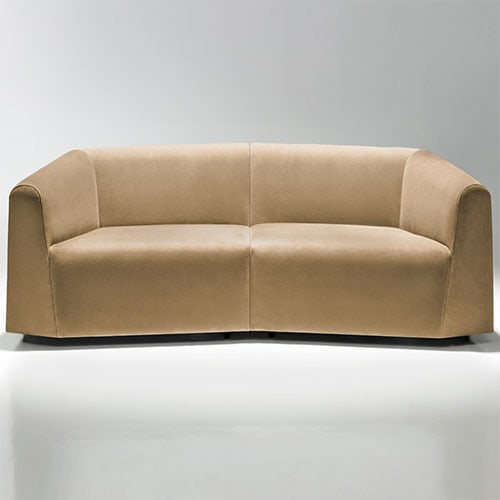 Rating:
Product Categories: Contract, Sectional Sofas, Sofas, Sofas
Product Page: https://propertyfurniture.com/product/item-sofa/
Product Description
Item seating modules are fully upholstered and are designed to create free- design configurations. Item modules twist, rise, and fall in their design creating a final assembly sculptured from both the plan and elevation views. Item is offered in 10 different modules that range in shape and heights. All necessary ganging brackets are included and pre-installed. The fabric on the corner module will be railroaded. This sofa is GREENGUARD certified.
Product Attributes
Dimensions: Elements-
Left or Right Arm: 38"L x 42"D x 29"H
Center: 29.5"L x 37"D x 29"H
Wide Back Wedge: 38"L x 36.5"D x 29"H
Narrow Back Wedge: 37"L x 35.75"D x 29"H
Slanted Back: 64"L x 36"D x 29"H
Corner: 47"L x 47"D x 29"H
Center High: 38"L x 37"D x 31"H
Low Back Wedge: 38"L x 37"D x 31"H
Sample Configurations: 76"L x 42"D x 29"H, 105"L x 42"D x 29"H, 105"L x 67"D x 29"H or 197"L x 77"D
Seat Height: 16"
Please inquire about all configurations.



Color: Upholstery: a variety of leathers, eco-leather, suedes or felts.
Also available in COM Felt or COL.
Please inquire for full list of material colors.

Product Gallery