Nest Lounge Chair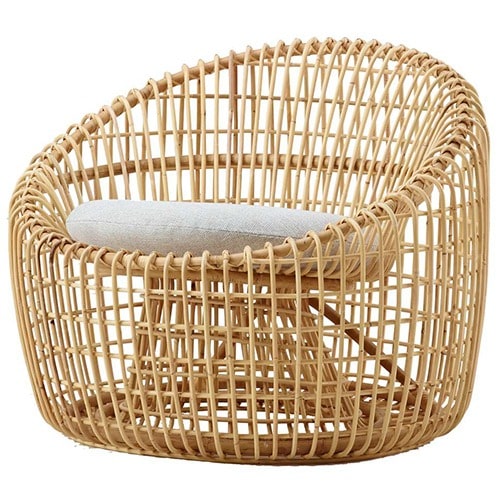 Product Categories: Lounge Chairs, Seating
Product Page: https://propertyfurniture.com/product/nest-lounge-chair/
Product Variants
#56679 - Nest Lounge Chair - Sunbrella White - $ 610.00
#56680 - Nest Lounge Chair - Sunbrella Grey - $ 610.00
#56681 - Nest Lounge Chair - Sunbrella Light Grey - $ 610.00
#56682 - Nest Lounge Chair - Sunbrella Black - $ 610.00
#56683 - Nest Lounge Chair - Elements Off-White - $ 670.00
#56684 - Nest Lounge Chair - Elements Dark Grey - $ 670.00
#56685 - Nest Lounge Chair - Elements Light Grey - $ 670.00
Product Description
The Nest Lounge Chair merges traditional craft with classic manufacturing in a simple yet elegant aesthetic. This lounge chair is a classic Danish design made from natural rattan using traditional craftsmanship with a contemporary twist. Indoor use. Can be suitable for outdoor use only under an overhang. The collection includes a sofa, armchair, lounge chair and foot stool.
Quick Ship version available here. 1
Product Attributes
Dimensions: 35"W x 31.5"D x 27"H
Seat Height: 16"



Color: Rattan Frame: natural

Fabric Seat & Back Cushions:
off-white
light grey
dark grey
grey
black

Please inquire about COM options.

Product Gallery