Ninfeo Wall Covering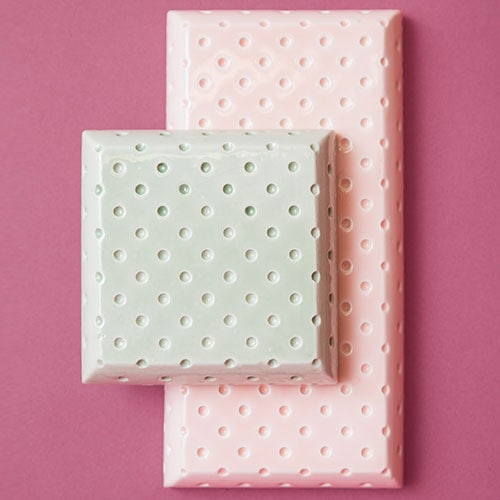 Product Categories: Accessories, Wall Coverings
Product Page: https://propertyfurniture.com/product/ninfeo-wall-covering/
Product Description
The flat surfaces that cover the architectural features inside the grottos stand out for the refined aesthetic effects obtained through simulation of organic elements. Small erosions, holes, and pebbles are often joined by water games and fountains, indispensable presences in the orchestration of the caverns. Renaissance nymphaea reveals an incredible variety of textures that amplify the plausibly natural perception of the bodies of water. Based on a key feature of Renaissance palaces, the project also focuses on rusticated brick, toying with the idea of contaminating its formal rigor, corroding its surface. This operation happens in a geometric, disciplined way, without organic adornments; the holes are arrayed in a measured grid, becoming regular and precise. The result is a three-dimensional module, rich in material impact, that enhances the wall's surface in an unexpected way. Designed in 2018. Handcrafted in Italy.
Product Attributes
Dimensions: Square: 5"L x 5"W x 1"H
Rectangle: 9.5"L x 5"W x 1"H



Color: Matte Finish:
Light Pink
Medium Pink
Dark Pink
Light Green
Medium Green
Dark Green

Glossy Finish:
Cherry
Red Currant
Lilac
Nude
Mint

Please inquire regarding full list of color options.

Product Gallery