Potpourri Carafe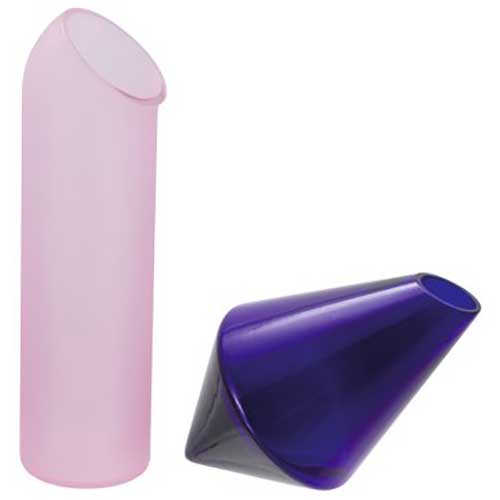 Price: $ 215.00 - $ 270.00
Rating:
Product Categories: Accessories, Glassware, Quick Ship
Product Page: https://propertyfurniture.com/product/potpourri-carafe-quickship/
Product Variants
Potpourri Carafe - Carafe 04 (#115670)
Potpourri Carafe - Carafe 03 (#115671)
Potpourri Carafe - Carafe 02 (#115672)
Potpourri Carafe - Carafe 01 (#115673)
Product Description
Pick them, pour them, roll them, and hold them; a kaleidoscope of color, form, and texture awaits. The potpourri collections by German designer Meike Harde transport her eye for color and configuration into a playful collection of carafes and glasses. Bold and extremely playful; four mixed bag families brought together by a shared display of bright hues and obscure silhouettes. Sold in a set of three.
WARNING: Glass 2 and glass 7 are not suitable for the dishwasher.
Handmade in Turkey.
Product Attributes
Dimensions: Carafe 01: 3.4"Diam. x 12"H
Carafe 02: 6"Diam. x 11"H
Carafe 03: 6.6"Diam. x 7.5"H
Carafe 04: 6"Diam. x 11.2"H



Color: Handmade Glass-
Carafe 01: Pink
Carafe 02: Cobalt
Carafe 03: Burgundy/Opal White
Carafe 04: Dark Amber/Transparent

Product Gallery