Bracelet Chandelier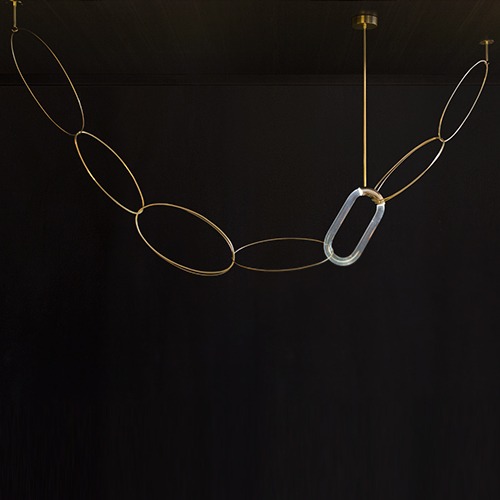 Product Categories: Chandeliers, Lighting
Product Page: https://propertyfurniture.com/product/bracelet-chandelier/
Product Description
Nocturnal is a Lighting collection inspired by jewels.
Blown up in scale the 'Bracelet' is a fixture made of brass chain elements and a glowing glass ring.
The brass elements come in 5 different designs, varying in thickness and texture
which connect to the hand-moulded clear glass ring with the integrated light fixture.
Product Attributes
Dimensions: 8 Brass Rings 19" x 8" (each)
1 Glass Ring 16" x 8"/ 1.6" diam.
width 94"
length 46"



Color: [pictured in Satin brass finish]
Available finishes:
Brass : satin, polished, brushed or bronze
Chrome: black or polished

Customizable in size and configuration

Frosted glass ring available on request

Product Gallery