Oda Floor Light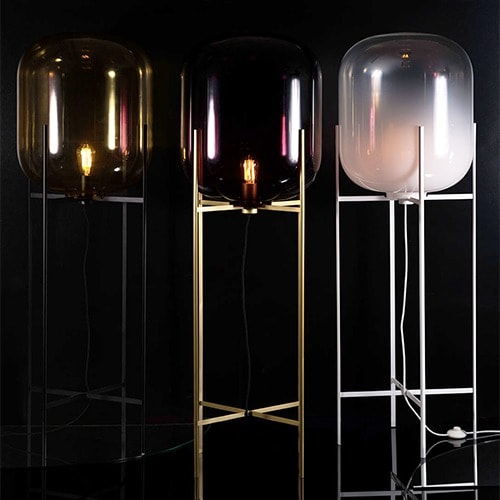 Product Categories: Floor, Lighting
Product Page: https://propertyfurniture.com/product/oda-floor-light/
Product Variants
#47139 - Oda Floor Light - Black, Amber - $ 2,840.00
#47140 - Oda Floor Light - Black, Aubergine - $ 2,840.00
#47141 - Oda Floor Light - Black, Moonlight White - $ 2,840.00
#47142 - Oda Floor Light - Black, Smoky Grey - $ 2,840.00
#47143 - Oda Floor Light - Black, Smoky Grey Acid Etched - $ 2,840.00
#47144 - Oda Floor Light - Black, White - $ 2,840.00
#47145 - Oda Floor Light - White, Amber - $ 2,840.00
#47146 - Oda Floor Light - White, Aubergine - $ 2,840.00
#47147 - Oda Floor Light - White, Moonlight White - $ 2,840.00
#47148 - Oda Floor Light - White, Smoky Grey - $ 2,840.00
#47149 - Oda Floor Light - White, Smoky Grey Acid Etched - $ 2,840.00
#47150 - Oda Floor Light - White, White - $ 2,840.00
#47151 - Oda Floor Light - Brass, Aubergine - $ 3,095.00
#47152 - Oda Floor Light - Brass, Smoky Grey - $ 3,095.00
#47153 - Oda Floor Light - Brass, Smoky Grey Acid Etched - $ 3,095.00
#47154 - Oda Floor Light - Chrome, Aubergine - $ 3,095.00
#47155 - Oda Floor Light - Chrome, Smoky Grey - $ 3,095.00
#47156 - Oda Floor Light - Chrome, Smoky Grey Acid Etched - $ 3,095.00
Product Description
Tall floor light Table light which is inspired by the amazing pictures of water towers shot by German photographers Bernd and Hilla Becher. A hand-blown, tinted glass barrel balances on a simple and elegant metal structure. Foot switch located on cord. Supplied with a European plug. Collection of lights available in three sizes. Hand Made in Europe.
Light Bulb: E27 2W 2100K Warm White (Bulb Included)
Product Attributes
Dimensions: 18"Diam. x 55"H


Color: Metal Base: black, white, brass or chrome.

Glass Shade: amber, amber acid etched, aubergine, moonlight white, smoky grey, smoky grey acid etched or white.

Product Gallery